@Home Gaming and Coding before the Microchip!
Given that the smallest computer available in the 1960s had a price tag of $18,000 ($140,000 in today's dollars), required a small cargo van to move (with peripherals), and had RAM measured in 12 bit word lengths (12 total 0's and 1's, or Binary Digits), how did people code and game at home in the Age of Aquarius? The answer is that they used mechanical and basic electronic equivalents of the same Boolean logic and Binary systems behind the operations of even today's most sophisticated computers.
This program will explore several of the most popular coding tools and gaming systems of the period, provide generous hands-on exploration time with them, and give a healthy dose of the history (or nostalgia) behind the modern computer revolution.
Program Collection
Participants will have a chance to explore all of the following equipment in my collection: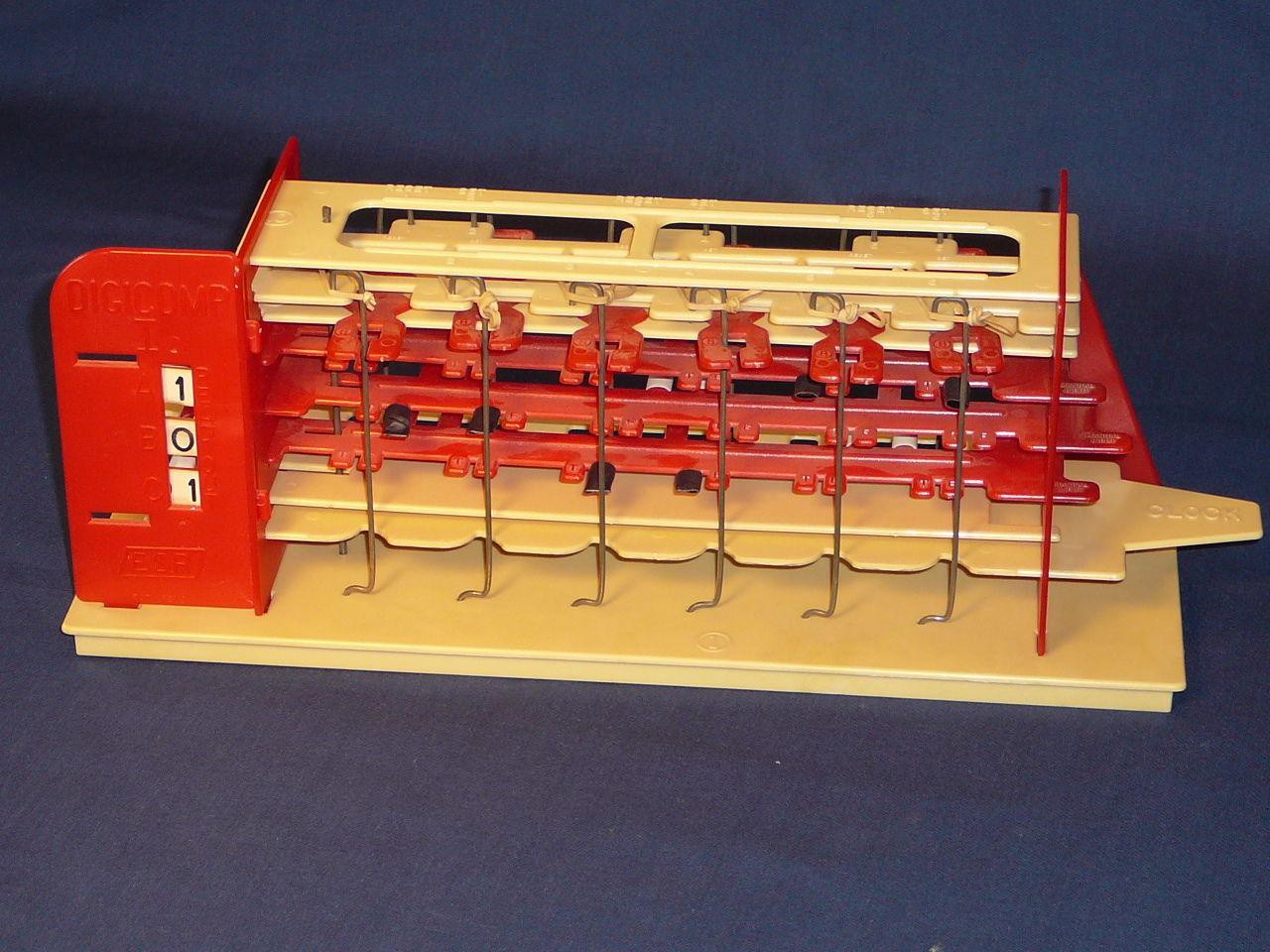 Presentation
Ready to experience the blunt edge of computer technology?
See what our Partners have to say about this program and others in our Testimonials.
Please Note: Presentation and class materials are for showcase purposes only and not meant to be used without explicit permission.
Logistics, Fee & Delivery Requirements
Duration: 2.0 hour interactive program | Ages: 8/9-Adult/Senior | Participants: 4-30 | Cost: Starting at $299 for 2 hours ($30 additional 1 hour) | Requirements: Video Projector with HDMI port and speakers ; 8 large tables with 2 chairs each for hands-on items ; 1.0 hour setup and breakdown times ; additional travel charges may apply. Contact for details.
Funding Options
Look into the Funding Options to help bring STEMpunk programming to your school or organization.
How do I get funding for STEMpunk?
What do our partners have to say?
What programs do we offer?